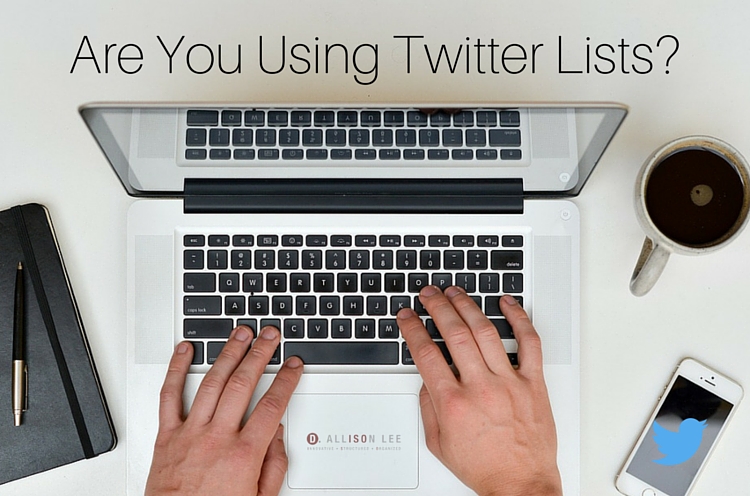 Why You Should Create Twitter Lists
Have you ever wanted to just follow a specific set of people on Twitter? … to just focus in on the conversation among one group of people? Putting your tweeps in separate buckets can be very helpful, especially when you follow quite a few of them. And, you can easily do that by creating Twitter lists.

Why You Should Create Twitter Lists
Twitter lists let you structure and manage the type and amount of information you receive and attend to.
What types of lists can you make and who would be on them?
Your key influencers
People in or related to your industry
Your competitors
People who retweet your content
News and media professionals
People who talk about topics you're interested in
Potential customers (people who ask questions that perhaps you can answer)
Remember, once you've created your lists, you should browse through them regularly. After all, what would be the point of creating the lists if languished and you did nothing with them? If you have an "Admin Monday" or "Social Media Day" on your calendar, add checking your Twitter lists to your tasks for that day.
How much time will you need? That depends on your day and other MITs (Most Important Tasks) you have to get done. But, perhaps you can spend a small amount of time (10-15 minutes) reviewing and cleaning up (adding/deleting) the people on your lists.
Then, take another 10-15 minutes to interact with the peeps on those lists. You might retweet one of their updates or share a post from their blog … or, you might just jump into an ongoing conversation. If 20-30 minutes seems a bit too long, then focus on just one list and spend 15 minutes engaging with the people on those lists.
Ready to create lists? It's a simple four-step process, so head on over to Twitter to get started.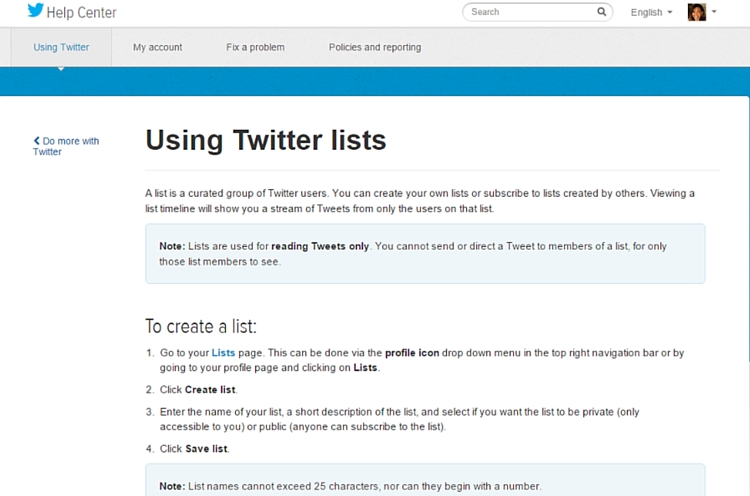 Setting up a Twitter list is easy. Click here to get started.