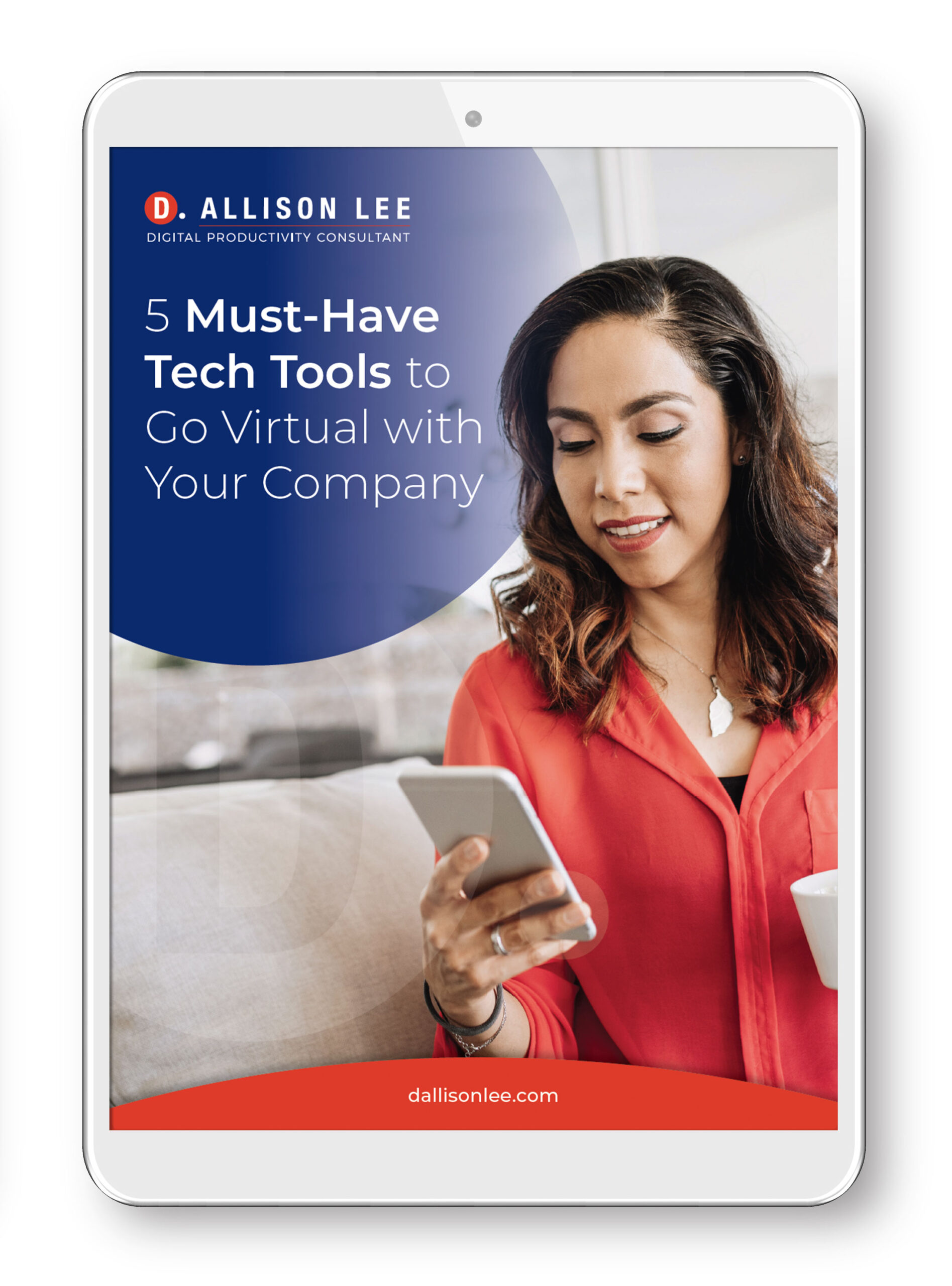 5 Must-Have Tech Tools to Go Virtual with Your Company
Small businesses have been attempting to navigate a new business landscape with COVID-19. If you're ready to make changes to adapt and experience the benefits of running a virtual company, download the guide below.
It's time for a change.
D. Allison Lee has been a productivity consultant for over 15 years. She's been working with countless small business owners to help them refine their workflows, focus at the right things at the right time, and become more efficient.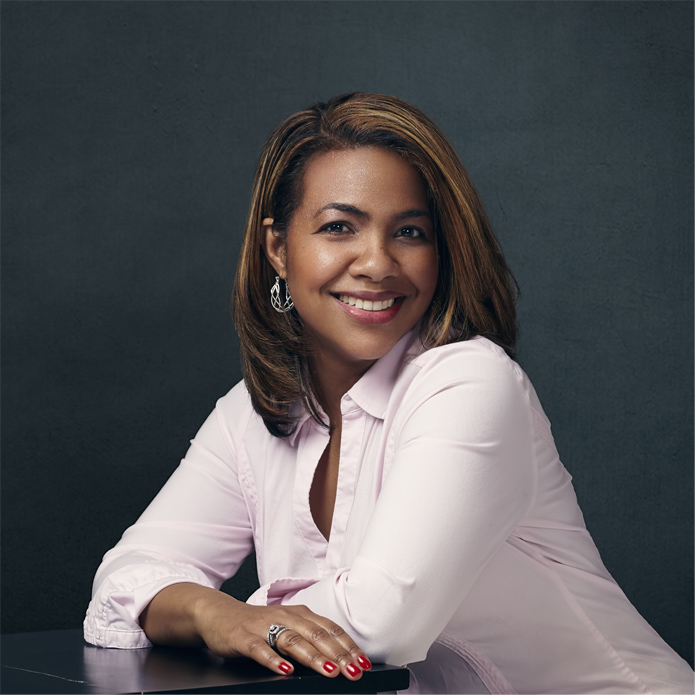 Deb's combination of compassion and tactical strategies proved to be a game-changer in my productivity. She knows her stuff, but more importantly, she truly cares.
Before beginning our work together, I wasn't sure what to expect. I was hopeful that you could help, but unsure how you would be able to. Now that we've completed our tenure, I am happy and grateful for the skills I learned from you. My advice to anyone who is considering working with you is very simple: Start immediately. Do not delay.
Deb Lee recently presented at a brunch for a DC-area women's networking group that I co-founded. Our group,The Grapevine, includes women from a variety of organizations in the antitrust and consumer protection fields, including government enforcers, attorneys in private practice, economists, and women in academia. Deb developed a program on time-management issues that appealed across this broad spectrum of attendees. Her presentation was polished, professional, and engaging. Since this presentation, several attendees have contacted me to compliment our group, crediting Deb's presentation to the success of the overall event.
Thoroughly enjoyed your presentation on business blogging. I knew I had a lot to learn (don't know what you don't know, right?) and your talk was just what I needed. Not only are you engaging and interesting, but you provided so much relevant information without crossing the line to being overwhelming. Given the topic, that's quite a feat! With a wide range of expertise in the room, you found a way to speak directly to each of us …in language we could all understand.
I have had a website for a couple of years, and recently switched to WordPress. Deb took the time to really help me understand some of the processes and applications that make managing my website more efficient.
She is a pleasure to talk with, and given the technology we have today, we were able to work in real time on my website to accomplish tasks. I strongly recommend her to anyone.
Deb gave an excellent, informative and fun workshop on Apps for Small Businesses to our Philadelphia Chapter. Those who are tech novices and those who are pretty tech savvy themselves all had something to learn. We can tell she did her homework on the rapidly changing apps that she was recommending, and she geared the presentation to our needs. Deb Lee's knowledge of the subject matter and her delivery style make her a highly qualified teacher for anyone who wants to use technology to gain efficiency in their business. Before the day was over, our members were asking, "When can we have her back?"
RaPiD Productivity
Master Technology and Boost Productivity
in Just 3 Easy Steps
1

Review

Find out exactly what your time-wasters are.
2

Plan

Get a customized productivity plan with the best tech tools.
3

Do

Get step-by-step help to implement your customized plan.
Don't Let Those Endless Unproductive Hours Win!
Don't risk continuing to fight…
Broken & inefficient workflows
An unproductive team
Wasted time and money
Technology you can't utilize
Feelings of frustration
Thinking that you are alone