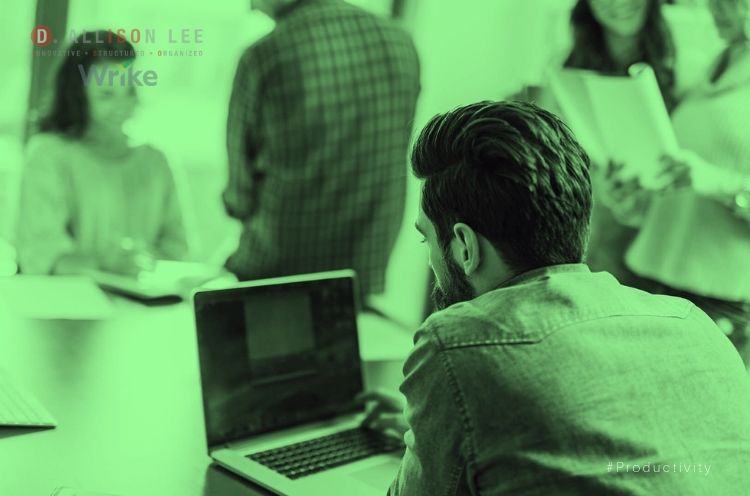 SMBs Must Optimize Digital Processes To Compete Against Leading Brands
SMB owners rarely have the luxury of stepping back to evaluate productivity in their organizations. They're too busy doing the hard work of driving growth themselves, carrying a herculean number of tasks on their shoulders. As a result, small businesses frequently suffer from poor processes that inhibit their effectiveness, because the cost or time of process improvements is too great.
Today is World Productivity Day, which means it's a good day to take that step back and examine your processes holistically. Most small business owners can name a handful of processes that are major time killers and could benefit from optimization (shipping and inventory management are frequent culprits), but there are other digital processes that people frequently don't realize can be drastically improved.
Digital processes like assigning tasks, collaborating on documents, and communicating about statuses are massive time killers. Fixing these routine processes can reduce the number of meetings your team needs, help you waste less time in email, and ultimately improve your productivity and, more importantly, results. It's just a matter of knowing where to look for gaps and having the right operating system for your business to overcome them.
Save this post to your "Productivity" or "Small Business" board
Your team may have more barriers to collaboration than you realize
The problem with digital collaboration is that many people are so used to the inefficiencies it doesn't occur to them that there might be a better way. Whether you're forwarding emails to loop new people into a conversation, copying status updates from one spreadsheet to another, or renaming a file with the date of the last edits, you may take it for granted that these time-consuming tasks are a necessary evil at work.
Most leading enterprises, however, have moved away from email and spreadsheets as their primary tools for work management. Instead, they use collaborative work management (CWM) solutions that allow teams to collaborate with greater speed and organization.
These tools bring automation to status updates and can provide a quick snapshot into the health of projects so employees spend more time working and less time updating their managers. By replacing email with apps more suited to the fast pace of digital work, CWM users are 91% more likley than non-users to say they have a "very good" relationship with their managers and 17 percent more likely to describe themselves as "very productive" at their jobs.

Check out these 10 workplace productivity tips that can help you stay focused and get more done!
Don't let messages break your focus
There's a good chance that while you're reading this, your phone is sitting somewhere near your computer with its screen facing upward. Every so often it buzzes, and you glance at it to see what's up. You may think it's helping you respond quickly to urgent messages from your team, but what it's really doing is breaking your focus and taking you into a cognitive abyss.
The culture of your business should be defined by the work you do between distractions and not the distractions themselves. While you can't always silence your phone, you can set aside time to respond to messages at the top of each hour or try to channel your work-related communications into just a few apps so they can be prioritized easily. If possible, snooze or mute notifications to keep your focus on the task at hand.
Save this post to your "Productivity" or "Small Business" board
Know your priorities? If not, your team will struggle
Only 47% of employees start their day always knowing their top priorities, according to a recent report. It's no wonder that this same survey found that less than half believe that they are very productive at work.
Not knowing priorities sounds like a personal problem for a worker, but it actually ripples through an organization. These workers will need to spend time seeking out their priorities through meetings, which takes time from their colleagues, or they may drop the ball on urgent tasks, causing delays for others.
And when an organization is already overloaded, priorities are even more difficult to assess.
Acting correctly on priorities requires day-to-day alignment on projects and tasks at all levels of an organization. Some companies start every day with a stand-up meeting to ensure this alignment, but in today's world of distributed teams, flexible schedules, and remote employees, scheduling and holding such meetings can be a pain in itself.
CWM software can help in this area as well by keeping work in context with its due date, dependencies, and potential conflicts. You can increase team capacity because you instantly know when you can squeeze more work into a day and when you need to pass.
                "Okay, it doesn't have to be perfect … " -David Allen, Author of Getting Things Done
If it's not critical, do it imperfectly
Oscar Wilde once said, "I spent all morning putting in a comma and all afternoon taking it out." He was likely joking, but it's a simple commentary on a problem some businesses struggle with to this day. There is a time to be perfect and a time to keep the ball rolling. Clarity around priorities can help you know the difference.
For example, an internal training document probably doesn't need to be designed by your star designer, but a sales deck does. If you have context for the goal of each task, you can work quickly on less important ones while saving time to put your best foot forward for customers, prospects, or investors.
Save this post to your "Productivity" or "Small Business" board
Use templates to improve consistency
Most of the work that we do is repetitive in some way. You might onboard new clients through a similar process or sell them similar packages of products or services that you need to execute when the deal closes. You should be improving the consistency of these projects by using templates to make sure important steps are handled flawlessly time and time again.
When combined with automation, templates can increase your output and quality. You should be able to replicate projects with correct assignees and realistic deadlines in just a few clicks. Such templates ensure everyone involved is on the same page at kickoff and stays in sync through completion.
They make both the traditionally trained project manager and the everyday project manager more productive by giving them time back at the start and for the duration of the project.
The biggest productivity opportunities are organizational
There was a study I once read that said that through focus and optimization, it's possible to increase your own productivity by 10x, but a team's productivity can scale over 2,000x. On World Productivity Day, keep that in mind.
You may look at your workforce and see employees who are clearly more productive than others, but the most return will come from optimizing the way work moves through your company. It's not impossible for SMBs to compete with large, digital enterprises, but you need to level the playing field when it comes to process excellence.
It's critical to have an underlying operating system like a CWM to help your team move faster, more accurately, and with greater consistency on the work, they deliver.
Save this post to your "Productivity" or "Small Business" board