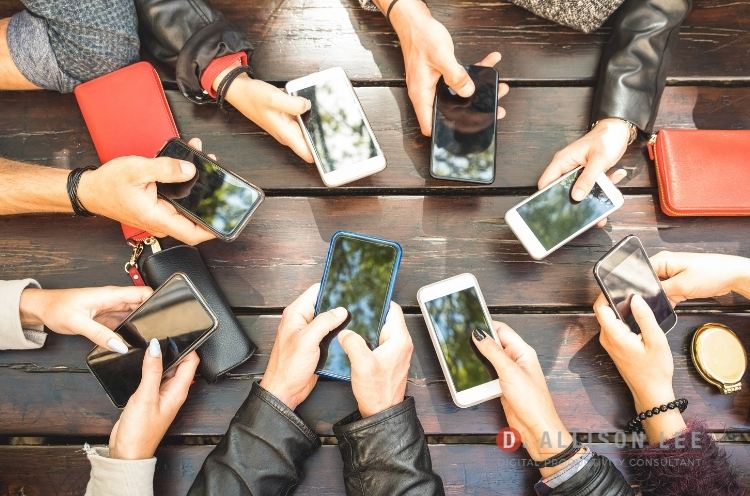 Are You Addicted to Your Mobile Phone?
Recently I did a thing with my good pal and productivity specialist, Cris over at Organizing Maniacs. We launched the Productivity Lovers Podcast! We both jumped enthusiastically into podcasting and, in fact, we've recorded 12 episodes so far!
We also snuck in a bonus show (Episode #9A). In this episode, we talked about phone addiction and the impact it might have on our productivity. Keep reading to learn more about this real-life problem.
Are You Addicted to Your Mobile Phone?
Would you believe that many of us would give up taking a shower, driving, or even sleeping for an entire day rather than separate from our mobile phones?
If you often feel phantom phone vibrations when you don't even have your phone, get anxious if you forget it at home, or feel compelled to have it with you at all times, you might be a little too connected to your device.
Episode #9A – Mission Impossible: Give Up Your Phone for a Day!
But that's not the only thing that might concern you. Though cell phones can be tools that help you get things accomplished, they can also be very distracting.
Nearly half of Americans (49%) admit to picking up their phone to check on something, but get distracted and forget what it was they were looking for. (Source)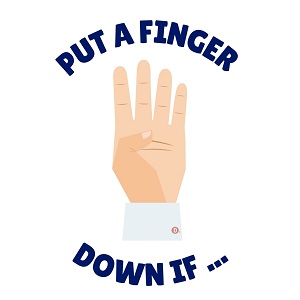 To prove it, let's play a quick game. Hold up one or both of your hands, then:
Put a finger down if you've ever reached for your cell phone only to forget why you reached for it in the first place.
Put a finger down if you grab your phone when you're procrastinating or avoiding important tasks.
Put a finger down if you get sidetracked every time you get a notification on your phone.
Put a finger down if you open ABC app instead of the work (or other) app you originally intended to open.
Put a finger down if you decide to open XYZ app for a few minutes and look up to find that 30 minutes or more have gone by.
Put a finger down if you check phone notifications immediately, even if you're doing something important.
Put a finger down if you stop what you're doing to touch your phone just because you see it (not because you need to use it).
Put a finger down if you stay up late to do DEF activity on your phone instead of going to sleep.
How'd you do? Were you surprised by the number of fingers you put down?
Don't fret, we all can get distracted without even realizing it. Cris and I are not immune and we use our phones a lot. So, we thought we'd do a little challenge and invite you to join us. Jump down to the next section to learn more.
After this week, I am so ready to join you! Found this down the rabbit hole – NOMOPHOBIA (no + mobile + phone + phobia) is the fear of being detached from mobile phone connectivity. Who knew? pic.twitter.com/92OMiCXVuC

— Carol Lynne (22/100) 🐦 (@AskCarolLynne) September 23, 2021
Give Up Your Phone for 24 Hours
Your mission, should you choose to accept it, is this: Put away your phone for the entire day on Sunday, September 26th. That's right, no phone for 24 hours.
The goal of the "No Phone Sunday" challenge is to create awareness about how much you really use your phone. Because once you know, you can make some changes, especially if you find that it would normally be attached to your hip (literally and figuratively) or that it would have pulled you away from something (or someone) else.
Here's how to get started:
Schedule. Add "No Phone Sunday" (September 26th) to your calendar.
Listen. Check out our special episode: "Mission Impossible: Give Up Your Phone for One Day."
Make a plan. Create a list of things you can do on your "day off" from your phone.
Put it away. Move your phone out of sight. Put it under your bed. Stow it away in a closet. Or give it to a friend. Just put it away for an entire day.
Be more aware. As you go through the day, notice all the times you would have reached for your cell phone and the reasons why.
Share your experience. Tell us over on our Facebook page how you handled being without your phone for 24 hours. Was it easy peasy? Or excruciatingly painful?
We'll also be giving a *prize* to one lucky person who participates in our "No Phone Sunday" Challenge. Watch the video below for more details and join us!
One last thing — You can't ask someone else to use their phone to do something for you!
Watch to learn more about "No Phone Sunday" and join us on September 26th!