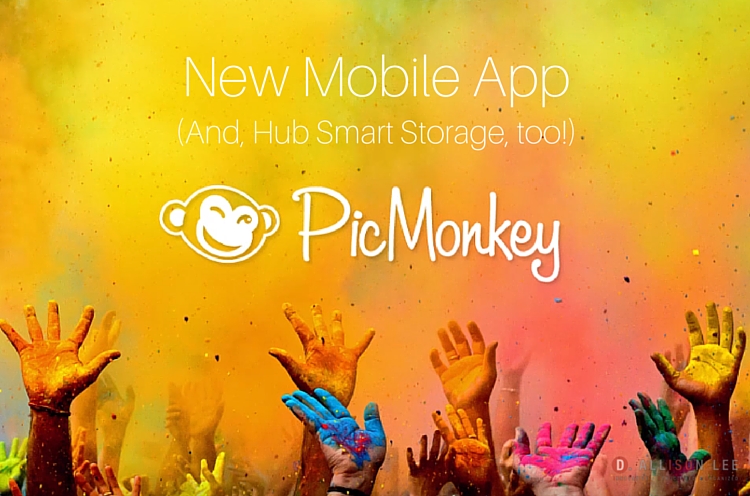 PicMonkey Update: New Mobile App and Hub Smart Storage
There's lots of exciting news about two of my favorite apps! Recently, Canva introduced a new iPhone mobile app with an Android version soon to follow. Not to be outdone, PicMonkey, made a couple of big announcements, too.

Here's the big PicMonkey update:
Hub Smart Storage (beta): Store your stuff!
Mobile app: Design on the go!
I can't stand all this app goodness! While I compose myself, keep reading to find out more about these two new PicMonkey updates and why you should be excited, too.
PicMonkey Update #1: Hub Smart Storage
Why all the excitement about Hub? PicMonkey Royale (paid) subscribers can now store finished graphics in Hub Smart Storage. So, no more lost work! That super awesome graphic that you PicMonkey-ized doesn't disappear when you close the app. This is such a huge time saver!
Love your new creation and want to create a template? Just copy it (to keep the original) and edit to make a new design while keeping the same general layout. And, of course, you can save it right inside Hub.
Not finished working on your image? No worries. Save it to Hub so you can edit it later. You won't have to start from scratch if you want to make changes. Keep in mind that when you update an image, you'll be replacing the original.
And, yes, you will still have access to your pictures when you use the mobile app. Are you excited yet?!
PicMonkey Update #2: Mobile App
If you love using the PicMonkey web app and have been searching for a mobile app with similar features, your search is now over! Download the new mobile app in the App Store (iOS) or Google Play (Android) to take a closer look.
Once you open the app, you'll see the photo, camera, and Hub icons at the bottom of your screen. You'll need to authorize PicMonkey to access camera and photos. Then, you'll see all the photos on your phone.
Simply select an image, crop or adjust it, and then save and share right from the app.

Draw
Add stickers
Apply text overlays
Use layers of photo effects (check out the video below)
So, what are you waiting for? Grab the new, shiny PicMonkey mobile app so you can make fun graphics on the go.
Three More Reasons to Love PicMonkey
1. Touch up your pictures
This is perhaps one of the coolest PicMonkey features. You can add finishing touches to pictures to enhance them a bit. There are tools to remove red-eye, whiten teeth, remove blemishes, and even add makeup (plus a whole lot more).
I recently added makeup to the photo below. It was a test shot that wasn't intended to be used. My photographer, Barry, just wanted to check the lighting. My makeup wasn't finished yet when he took the photo, but I really loved picture!
So, I used PicMonkey to add a little lipstick (using the Lip tint tool) and eye shadow. This is the photo you'll see on my website under "Meet Deb" and it's also the featured image on my social media sites.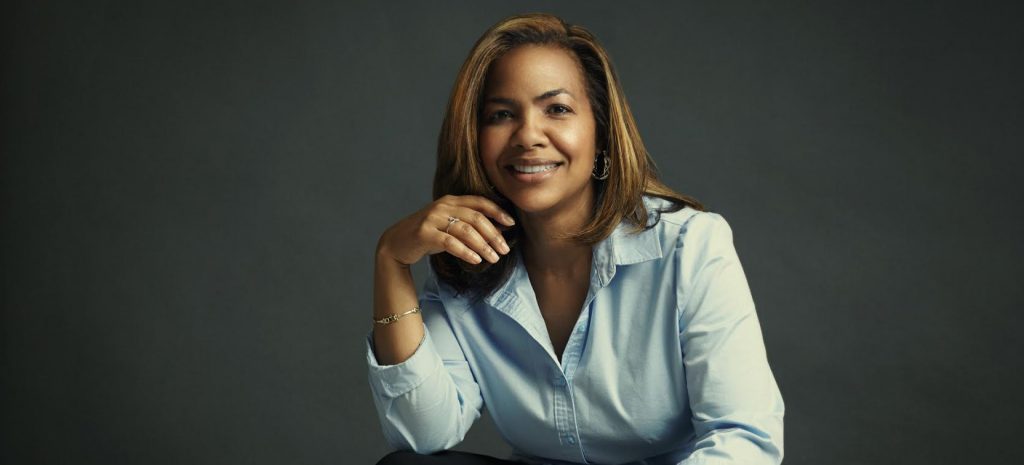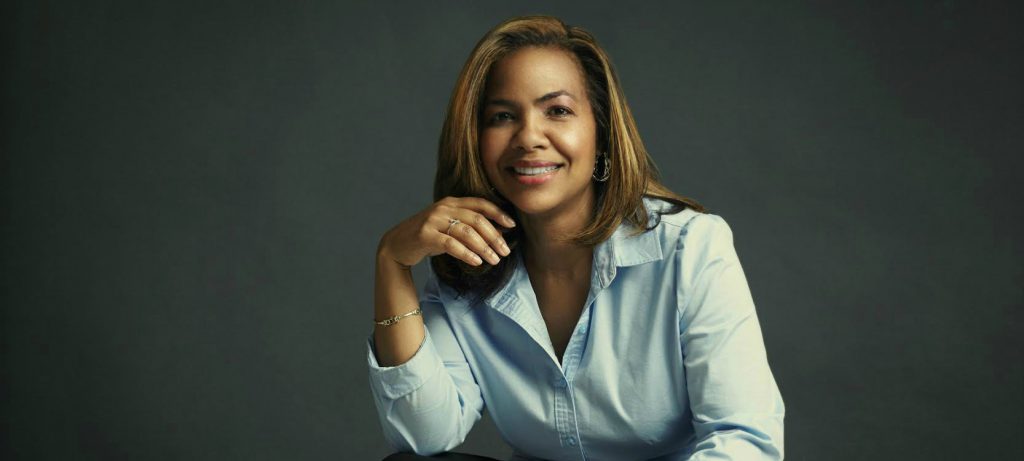 2. Get up to speed with design tutorials
Scratching your head and not sure where or how to start? PicMonkey has tons of tutorials that will help you figure out what to do.
Here's one you might want to check out first so you can learn how to add a watermark to your images. Watermarks can be creative while branding your graphics.
Once you've mastered the basics, you can test out other features to really make your graphics pop. Still need to get your creative juices flowing? Looking to switch things up a bit? Check out PicMonkey's Inspiration page to give your creativity a jump start.
3. Design with special features
Create all kinds of awesome graphics from scratch with a little help from PicMonkey. Use overlays and special features to make:
A Facebook cover photo (already pre-sized)
Collage projects
Infographics (PicMonkey Pro Tip: Rotate "Ducks in a Row" layout in Collage to make a stacked infographic)
Invitations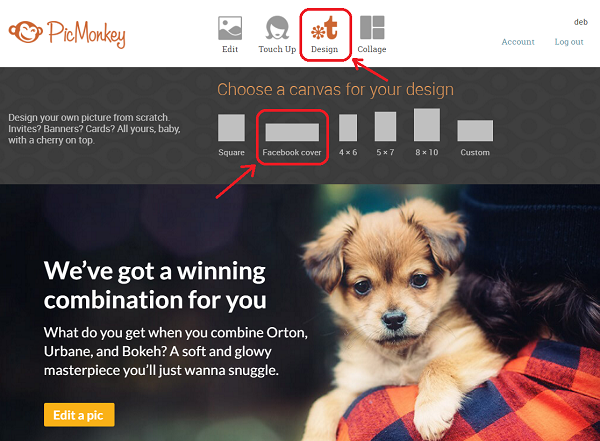 So, what you're favorite photo editing or graphics creation app? Have you tried PicMonkey yet? Share in the comments and let me know what you think.
*Original image credit for lead graphic: PicMonkey