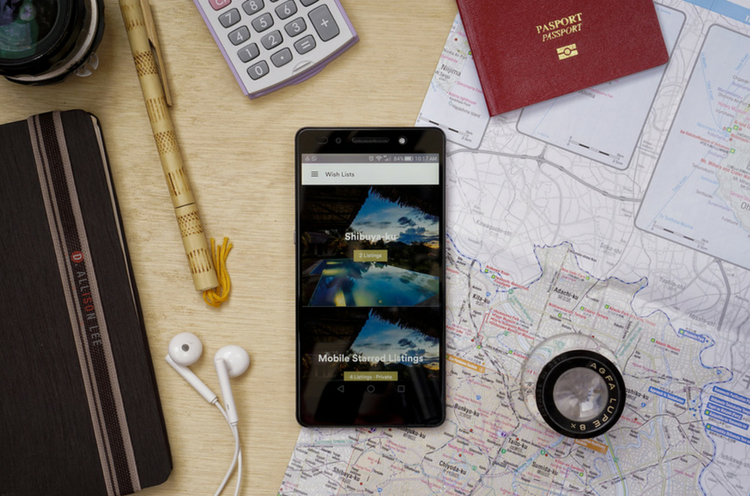 10 Business Travel Apps to Keep You Organized
Traveling for business (or even to just get away) can be very stressful and tiring. Traveling during the holidays can be an absolute nightmare. But, it doesn't have to be that way. This is just another way of saying, "There's an app for that!"

Sure, things can come up. Your flight could be delayed or canceled or your gate might change.
Or, you could just be traveling on an extremely busy day with everyone else in the world. Maybe you're road-tripping it and need to find a gas station stat.
Any number of things can and will happen to throw a wrench in your travel plans. But, if you arm yourself with a few tools, you can help make those plans — no matter when they occur — go more smoothly. At the very least, you won't get caught off guard when things go a bit wonky.
These 10 travel #apps will help keep you sane and organized for your next trip! #travel #apps
Click To Tweet
Business Travel: 10 Apps to Keep You Organized
A word of caution before we jump to 10 apps you can use — you don't need to use them all. Pick one (or two) that you think will help you streamline your travel plans. If you try to use them all, you'll probably end up overwhelmed and end up worse than when you started. Make sense?
Alright, time to check out these apps. All of the apps I've shared except one can be used on both iOS (some on Apple Watch, too) and Android devices. Check 'em out and let me know what you think.
Btw, if you use an app that you love that's not listed below, add it in the comments.
Planning a big trip? Collecting ideas for where you want to go? Need to keep track of important travel information, including pictures of maps and other necessary documents? Throw all that information in Trello or Evernote. Everything will be easy to find and in one location.
This means you can kiss endless searches for the information you need goodbye. Two words: time saver!
*referral link
Would you prefer a dedicated travel app to keep track of all your trip details? Use TripCase to see all your itineraries, bookings (hotel and car reservations), and gate information. TripCase will also alert you if there's a change to your flight. Even better, since you can share your trip with others, TripCase will keep your colleagues, friends, or family updated as well.
PackPoint will take the guesswork out of what you need to pack. The app will tell you what you should throw in your suitcase based on the length of your trip, weather at your final destination, and any business or leisure activities you have planned.
And, like many of the apps in today's post, PackPoint lets you share your list with your travel companions. Your packing list will get its own website and you can share the link so everyone will know what to pack, too.
Click here to see a sample packing list and watch the video below.
Need to travel with a four-legged companion? BringFido will help you find dog parks, beaches that welcome pets, and pet-friendly hotels. You can also us the app to find dog walkers, groomers, vets, and pet sitters nearby.
Need to bring your pet with you on your next trip? There's an app for that! @BringFido #travel #apps
Click To Tweet
Jumping in your car or RV to head out on a road trip adventure? You can plan your road trip with the Roadtrippers app and even share your trip with friends.
Once you enter your destination, the app will also help you find points of interest, like sightseeing spots, restaurants, gas stations, and everything in between along your route. It will also give an estimate of how much you'll pay for gas.
Waze is a navigation app that helps you find the fastest route to your destination. Other Wazers (app users) help you by sharing real-time traffic information, like roadblocks, traffic jams, broken down vehicles, or hazards.
Waze users also help each other find the least expensive gas stations.
Need to share you location with colleagues or friends? Or, let them know you're on your way? What if you want an ETA for a person in your party who's running late? Or, if you've been separated from your group?
Glympse has got you covered. You can decide who to send a Glympse to and set an expiration on how long they can see where you are.
With Glympse, you are in complete control – you choose WHO you want to see your location, WHEN and for HOW LONG."
Once it expires, the person you sent your location to won't be able to see where you are unless you send another Glympse.
Traveling abroad? The Currency app will give you exchange rates for 150+ currencies. Buy the free version (ad-supported) or upgrade to remove the advertisements (paid version).
If you're traveling to another country, currency may not be the only thing you have to worry about. If you need a little help with communicating in a foreign language, Google Translate can help. Google Translate also offers offline access for 52 languages just in case you don't have an Internet connection.
If you're a frequent business traveler, Expensify will come in handy. This app can help you manage your expense reports easily by capturing receipts. Simply take a picture of your receipts and the app's SmartScan feature will automatically create an expense for you.
Expensify also lets you track your time and mileage (use your phone's GPS or take a picture of your odometer) and provides currency support.
Do you use any of these apps? Use one that's not on this list? Share in the comments!