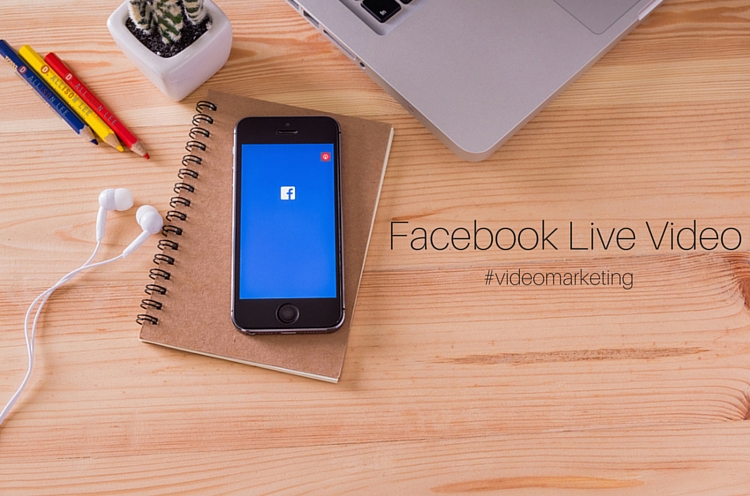 Facebook Live Updates: New Things You Can Do With Facebook Live Video
Have you been using live video services like Periscope? I've been testing the live streaming waters by using Facebook Live (you can check out my first live videos here). And, in true Facebook fashion, there are new Facebook Live updates.

I normally grumble every time Facebook makes a change because they seem to switch things up often. But, this time, I'm excited. This is good news! Scroll down if you can't wait to find out what those changes are.
Suffice it to say, if you've been a little unsure about using Facebook Live video, these new updates (announced just a few days ago at VidCon) might get you to finally try it out.
What's Staying the Same
1. Available to everyone
At first, live streaming via Facebook was only available to celebrities and influencers, you know, the peeps with verified accounts. It's been available to everyone for a while now.
2. Use on all Facebook pages
Yep, you can use Facebook Live video on personal and business pages. When it first rolled out, I only had it on my business page. Now, you can go live from either one.
3. Broadcast for five minutes or longer
You can get better reach when your Facebook Live video is five minutes or longer. Facebook changed the algorithm so that live videos will more likely show up higher in the newsfeed. But, once the video has ended the reach drops off. So, the longer you talk, the more likely your video will be seen.
4. Go Live on mobile or desktop
Your mobile phone (or tablet) is probably the place where you'll start your Facebook Live videos since you probably always have your phone with you. Using your mobile phone can be tricky if your hand shakes a lot while you hold your phone, so use a tripod or try a selfie stick.
If you prefer to use your desktop, there's a work around and an app that can help. Check out Ian Anderson Gray's post on how to do this.
What's Changing
1. No more talking head
One of the challenges I have with Facebook Live video is that I'm basically a talking head. There's no one to interact with (like you can with Blab and Google Hangouts). This is probably why I struggle to get to the five-minute mark. I need some people to talk to!
Well, hang on to your hat. Now you can do a Facebook Live video with two people in separate locations. How cool is that? It's sort of similar to Blab where you can invite someone to stop by or jump in on your broadcast. Two words: game changer.
This new feature will be available first for those with verified accounts. Yeah, it's a waiting game for the rest of us.
2. Please wait in the lounge
One of my favorite things about Google Hangouts is that before the event goes live, the host and guests can hang out in the green room. Sure, it wasn't a physical space, but it was a stretch of time to talk amongst ourselves and get comfortable while we waited to start the broadcast. Attendees usually waited around on the event page for the Hangout to start.
And, now with these new Facebook Live updates, the host will be able to set a broadcast time (just like Hangouts) and notify the peeps that a live show will be starting at a specified time. Though Facebook does give newsfeed preference to live video, no one really knows about it ahead of time.
Who wants to be a talking head to an audience of zero, right?
Now, your viewers will be notified and have a special "place" to gather until you go live. So, I guess that's two Facebook Live updates in one: scheduling your broadcasts and allowing peeps to wait in the lounge until you're ready.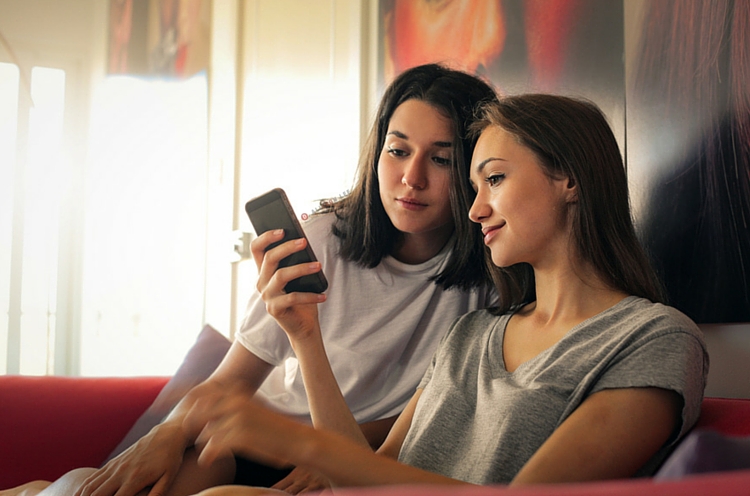 There are a couple more changes like being able to wear masks (similar to Hangouts and Snapchat) and use filters (would you believe there's a green filter? Yep, green!). Check this Venture Beat article for more deets.
The two new features mentioned in today's post really make my skirt twirl. So, have a look at Facebook Live video if you haven't already and be on the watch for when the new changes take effect.
Okay, so are you planning on using Facebook Live? How will you use it? I would love to hear your ideas, so please share in the comments.