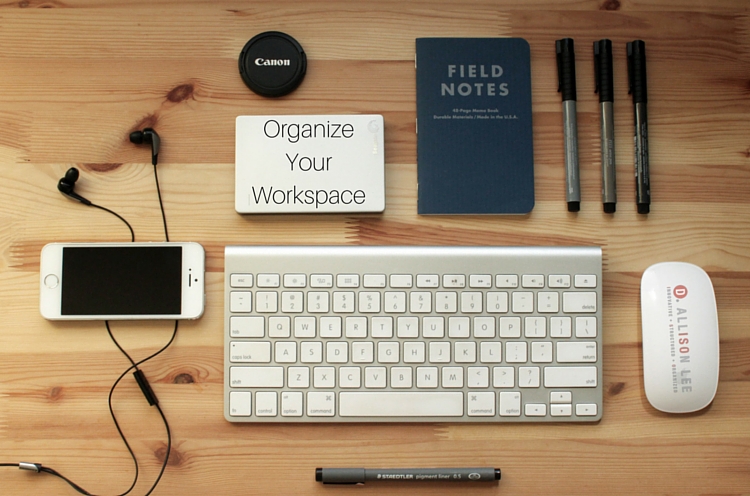 Boost Your Productivity: 3 Steps to Organize Your Workspace
Nowadays, working as a freelancer is trendy, as you can manage your workflow, time, and wages. Although freelancing seems to be a dream for most people, it might be hard to stay organized while working from home. Thus, you need to do your best to increase productivity.
If you want to boost productivity while working from home, there is one thing you should do first: organize your workspace. In fact, a well-organized workspace can impact not only productivity, but creativity, concentration, and cleverness as well.

Do you want to know the best part? There are three simple steps you can take to organize your home office so you can get more accomplished. Scroll down to see the infographic about workspace organization by OmniPapers and try these …
3 Steps to Boost Your Productivity
1. Organize Your Writing Desk
The key thing you need to remember is that your writing desk should be organized for the way your work. If you want to get rid of clutter you have on the table, learn how to declutter your desk once and for all.
Here are several ideas on how to organize the desk:
Contain papers, drafts, and notes in notebooks, binders, or file cabinets
Use boxes for utensils
Keep magazines/books on bookshelves or in baskets
Set up a proper lighting
Keep often-used gadgets close to you (a digital highlighter/smartpen)
Once you form a habit of cleaning up your desk daily,  you can become more organized, focused, and able to get more tasks accomplished.
Is your workspace organized? Will it motivate you to work on your most important priorities? #remotework #workfromhome #productivity
Click To Tweet
2. Organize Your Workspace
Obviously, your workspace is not only a writing desk, so take a look around your office. It should be a territory that inspires you to work on your most important priorities. Sometimes, people don't pay attention to their workspaces, but if you want to enjoy the working process, you may need to make some changes.
First of all, demark two zones: computer and non-computer ones.
A computer zone is for work, as it is a place where you have a writing desk with a computer. Freelance workers may complete tasks, write emails, and surf the Internet here.
A non-computer zone is for relaxing. Go to this zone when you want to take a break or boost inspiration. Display a quote or painting that inspires you, have books you like easily accessible and use mobile gadgets (a phone or a tablet) to keep working here (if you need to).
Don't hesitate to spend some time organizing your workspace, as it can boost spirits and increase productivity. As people say, "Do what you love, love what you do."
3. Take Care Of Your Health
No matter where you work, whether from home or an office, you need to stay healthy. Being a healthy person will likely allow you to achieve better results with your work. This includes eating healthy meals, taking breaks, and exercising. Unfortunately, people poison their health, even without knowing that.
If you want to stay healthy, add some comfort to your workspace:
Pick up a comfortable office chair that supports the lower back
Use mini elliptical trainers to do some physical exercises while working
Get live plants to clean the air
Stand up from time to time to reduce the risk of health diseases
Use a standing/sitting desk to change your position
Living in the digital era, you know the importance of modern gadgets. However, you need to remember to change the brightness level and the color temperature of your computer screen.
Take a look at your workspace. Are you ready to change it?

Is your workspace organized? Will it motivate you to work on your most important priorities? #remotework #workfromhome #productivity
Click To Tweet