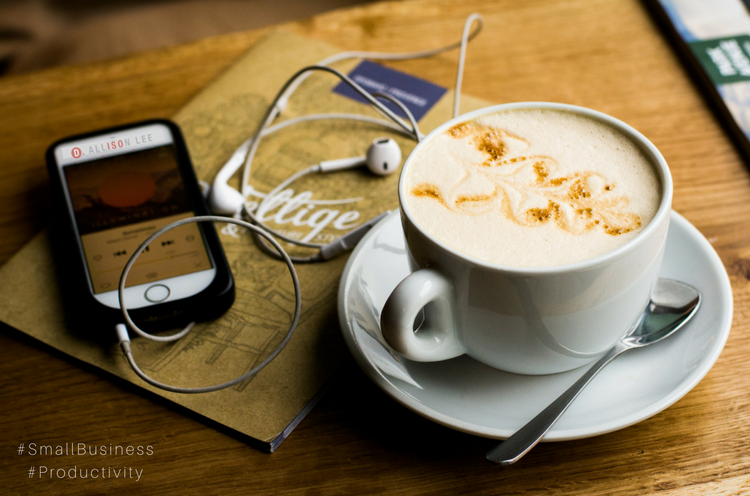 Quick Learning: 5 Excellent Productivity and Small Business Podcasts
Recently, I've been multitasking. It's not as bad as you think — it's good multitasking. Listening to productivity and small business podcasts have been high on my annual goal list, so I decided to give my brain a workout while I'm on the treadmill. Two tasks. One time block.
Learning should be a priority for all business owners as it allows you to grow or even to pivot when necessary. Of course, time is not always on your side, especially for startups and solopreneurs. So, it's helpful to connect priority tasks to blocks of time you already have carved out in our day — like during your commute, while you're in a waiting room (think doctor's office), during your lunch break, or even while you're exercising.

Pin this post to your "Small Business" board
And, the nice thing about podcasts is that you can get helpful information in a short amount of time. You can find a podcast that's just two minutes long! (check it out below) Who doesn't have two minutes to spare?
So, I went on a search for productivity and small business podcasts that would hold my attention. I also wanted to learn new things to help my business and clients. But, before you embark on your own search, decide on a few things first:
Listening time. When will you listen to your podcast? Select a consistent time during the day or evening when you'll have enough time to feed your brain. You'll want to make sure this time is uninterrupted. You'll also want to make sure that the time you choose is one you can stick with.
Podcast category. I decided to start with productivity and small business topics, but you can certainly choose other types of podcasts. Think about topics that you want to learn more about. Do you want your podcast to make you laugh or think? Good news! There are several categories (including comedy) so you have options. Of course, for the purpose of today's post, I hope you'll check out the productivity and small business podcasts below.
Podcast length. How much time will you have to listen to the podcast you choose? Do you mind listening to the same podcast over the course of two or three days? Do you start tuning out (like me) after 30 minutes? When you're short on time or if you get overwhelmed with too much information, consider choosing podcasts that are 10-20 minutes in length.
One last thing — think about what you will do after you've finished listening. What action steps will you take? Do you need help and if yes, who will you call or reach out to?
Remember, the goal of listening is not just to learn but to also use what you've learned to positively impact your productivity and your profits.
Short on time? Check out these 5 short #productivity and #smallbusiness podcasts to expand your mind and grow your business. http://bit.ly/2EaB8hf feat. shows by @rsidneysmith + @simplepinmedia Click To Tweet
5 Excellent Productivity and Small Business Podcasts
Okay, now that you have a basic listening strategy in place, here are the five productivity and small business podcasts I think you should add to your "must-listen" list. They're short so fitting them in your schedule should be relatively easy.
Btw, when you've picked your podcasts, please come back and tell me what they are and why you chose them.
Unlike the rest of the podcasts in today's list, TED Talks Daily is a video podcast, so you'll be watching and listening to these short talks. This one is perfect for commutes on planes and trains or when you're the passenger in a car. Or, you can watch it while on break at work. Not possible? No worries, jump over to the audio version.
Either way, this podcast will give you a dose of inspiration, often just when you need it. If nothing else, it'll make you think. Not all are episodes are related to business, so you'll get a variety of viewpoints.
The episodes I find particularly helpful are the ones that focus on controlling distractions, developing habits, and how to maximize your brain's potential.
ProdPod gives you bite-sized productivity tips. All you need is 2 minutes (or less!). This is a no-frills, down and dirty podcast. Your host, Ray Sidney-Smith, jumps right into actionable things you can do to boost your productivity. So, if you're really short on time, this one is definitely for you.
Pin this post to your "Small Business" board
I believe that if you have a small (or big) business, you should also have a blog. It's a great way to show off your expertise and to also use that expertise to help your readers.
This podcast — with episodes that are typically between 15-25 minutes long — are from well-known photographer and blogger, Darren Rowse. He shares specific tips you can use to create and sustain an exceptional blog and generate income.
After listening to Episode 238 below, I decided to act on Darren's reminder and updated one of my previously published blog posts. Actually, it was the first post I wrote back in 2008! Check it out here.
Always be learning! Check out these #productivity and #smallbusiness podcasts to expand your mind and grow your business. http://bit.ly/2EaB8hf feat. shows by @jimkwik, @lessdoing, and @FARNOOSH Click To Tweet
Just like peanut butter and jelly, blogging and social media go nicely together (get a free social media assessment). Social media is a great way to amplify the reach of your blog posts and there are a number of platforms you can use to help get your message out.
This year, I've decided to learn a little more about one of the social channels that I don't use as much as I used to — Pinterest. Did you know that 200 million people use Pinterest every month? That's 200 million reasons why you might want to learn more, too.
I've already listened to several Simple Pin episodes (most are about 20-30 minutes) and have also started using one of the tactics Kate (podcast host) suggested. How's that for taking action? Check out Episode 073 below to learn more.
Need help with marketing your business? Marketing School with Neil Patel and Eric Siu will give you daily actionable tips in just 10 short minutes. I really like their time-stamped show notes which makes it easy to quickly glance at soundbites from the show.
Pin this post to your "Small Business" board
Honorable Podcast Mentions
Though not discussed in today's post, I've pulled together a list of other productivity and small business podcasts to check out. There are several very popular podcasts that are almost always mentioned in article roundups (like this one and this one and this one), but the ones below are a few that I think should be on your future listening list.
Productivity Podcasts
Small Business Podcasts
If you have a favorite podcast that's not listed, give it a shout out in the comments!
---
Boost Your Business Productivity With Evernote
Want to get more out of Evernote?
Have I mentioned that as an official Evernote Certified Consultant, I can help?
Click this link to get started for free: http://bit.ly/EvernoteDeb.*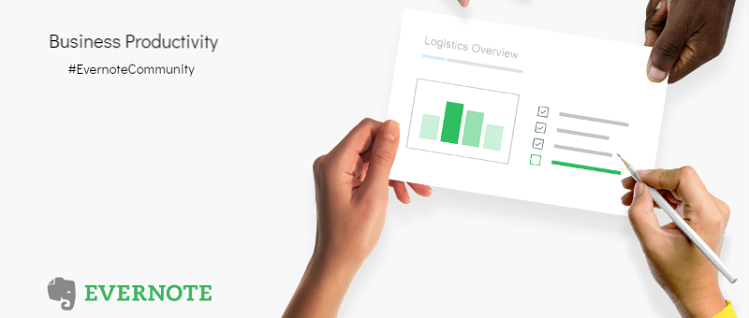 *That's my referral link. When you use my link to sign up for Evernote, I will receive a small commission. I promote services and apps that I believe in, like Evernote. It's an excellent business tool that can help boost your productivity. I use and love it so much that I became an Evernote Certified Consultant!