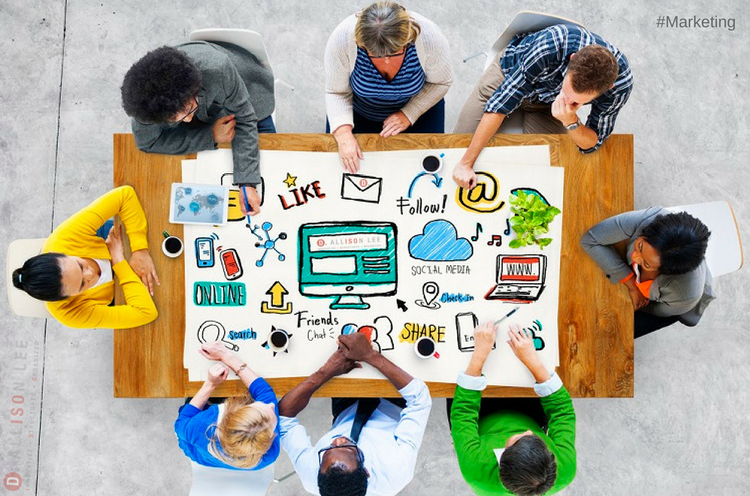 The Number One Place to Put Calls to Action
Do you include Calls to Action (CTAs) in all your marketing messages? If you're not, this is a good time to start. Keep reading to learn why.

What's the Big Deal About Calls to Action?
A well crafted CTA can be very persuasive and help you get more action, er, clicks. 
Calls to action get people to do just that — ACT. A strong, simple, and direct CTA can be very compelling and get your clients and prospects to do what you tell them to do — and to do it quickly. Btw, did you notice that both CTA and "act" contain the same letters? Coincidence? I think not.
A call-to-action (usually abbreviated as CTA) is an image or line of text that prompts your visitors, leads, and customers to take action. It is, quite literally, a "call" to take an "action." ~Hubspot
What Types of Actions Can CTAs Encourage?
The action that you'd like someone to take doesn't have to be complicated, yet it can be very meaningful to you as an online marketer. As you start thinking about creating compelling CTAs, it will be important for you to figure out the specific actions you're looking for.
Here are some common actions that CTAs can encourage people to take:
Stay on your site longer. Raise your hand if you don't want people who visit your site to stay for a while. That's a crazy notion, yes?  Of course, we want anyone who comes to our site to stay as long as possible. So, why not use a CTA to persuade them to do just that? You can use a call to action to encourage your website visitors to click a link that will take them deeper in your site. If your CTA works well — and your content is engaging — this could mean that they'll hang around longer than just eight seconds.
Join Your List. This is perhaps one of the most popular ways to use a call to action. Experts like Derek Halpern say that small business owners must build an e-mail list and that those who don't are idiots. His words, not mine. That said, a clever CTA (and a freebie also known as a lead magnet) can help you convince potential subscribers to hand over their e-mail address in exchange for regular, quality information that you'll share with them.
Register for a Teleclass or Webinar. I used CTAs quite a bit when I hosted monthly teleclasses. I've used the phrase "Grab Your Seat," though I've also used "Register" and "Sign Up." The words you choose to get attendees for your events should resonate with your audience, so you may need to do a bit of testing to find the right phrase.
Like Your Social Media Business Page/Channel. Who doesn't want to be liked, right? It's a great feeling, and in today's world, having large follower numbers and lots of likes can also give you a bit of credibility. Use calls to action to encourage people to connect with (and like or follow) you/your brand on social media.
Want more examples of CTAs? Check out 42 Call To Action Examples You'll Want to Copy from the folks over at Wishpond.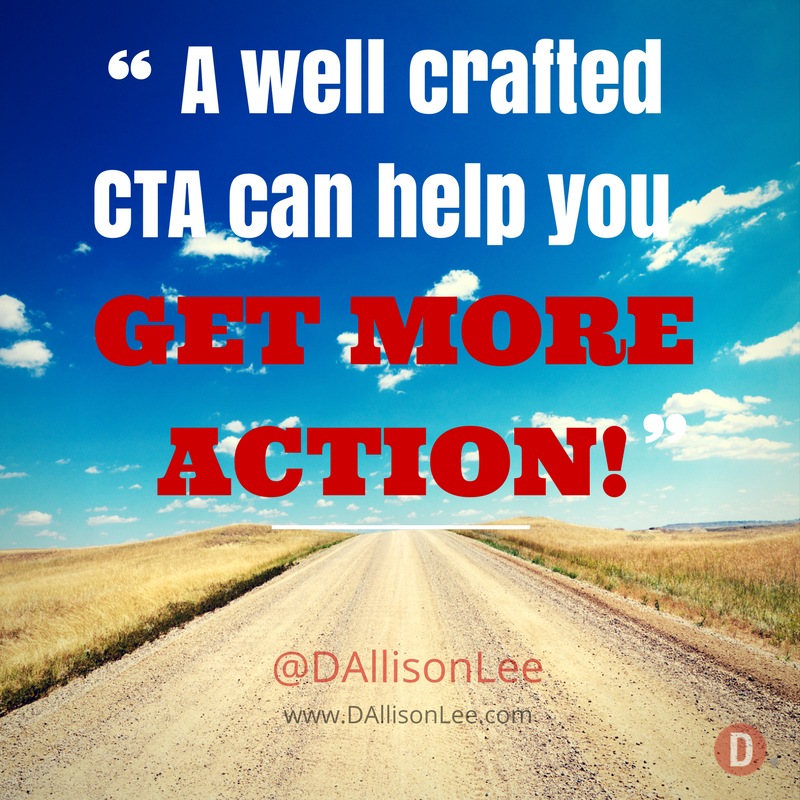 Click to Tweet: "A well crafted CTA can help you get more action!"
What's the Number One Place to Put Calls to Action?
So, what's the number one place for CTAs? There really is only one place that you should put calls to action — EVERYWHERE! And, by everywhere, I mean these places (and more):
E-mails
Landing pages
Blog posts
Presentation and webinar slides
Teleclasses
Podcasts
Information products
Social media updates
Videos
Don't think for a minute that you can't include a CTA in your videos. In fact, if you use YouTube, you can include a clickable CTA (also known as a Card) that's viewable on screen AND that redirects the viewer to a URL of your choice, typically your own website.
That's a great bonus!
… because that gives you two ways to encourage viewers to take action:
Say your call to action (they see you and hear your directions)
Use a clickable card (they see, click, and get redirected — all-in-one clicking!)
Besides redirecting viewers to an associated website, there are several cards you can create. Watch the video below to see YouTube cards in action.
And, remember —  when you're creating calls to action, "clear," "simple," and "direct" are your friends. CTAs don't have to be complicated, no matter where you put them.
Have you used a CTA that really worked well for you? Where did you put it? I'd love to hear about it, so share in the comments, please.
Today's post was originally published in April 2014 and was refreshed in May 2017.