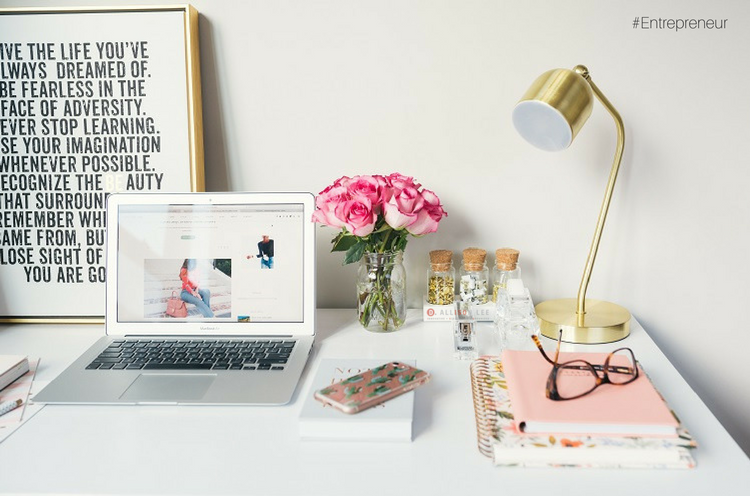 7 Steps for Sustained Business Success
As a business owner, it is great to make a big splash and lots of sales on opening day. But it's far better to build a business that succeeds over the long term.

The techniques that you used to start your business are not the same as those that will sustain it over time. As an owner of multiple businesses, I found these actions, after making plenty of mistakes, to be the most effective for my sustained business success.
1. Take Care of the Entrepreneur
The #1 most valuable asset in your small business is YOU — the entrepreneur. If you are not feeling well, physically, emotionally, or spiritually, your life and your business will suffer.
As a business owner, it is easy to overwork, skip exercise, and forget to take time for fun. If you do this, eventually you will become short-tempered with people, causing strained relationships — both at work and home.
Instead, keep a reasonable schedule and add leisure activities to your week. I found that once I made a few adjustments my attitude dramatically improved, along with my happiness level that of my family and work team, too.
2. Stay Current and Skill Build
Continue to learn new things and sharpen your skills. Business is moving forward faster everyday and smart business owners must keep up.  The options and prices of education have never been better.
Online sites such as Lynda or Udemy offer thousands of courses to learn new software and business skills for as low as $10. Most entrepreneurs are naturally curious and love to learn. Cultivate the lifelong learner in you for your success.
3. Get Involved in Your Industry
Becoming involved in your industry is extremely valuable, for networking, competitive research, and to spot emerging trends. Join industry associations, subscribe and read your industry publications, attend trade shows and participate in events.

4. ABS: Always be Selling
Alec Baldwin's speech in the movie Glengarry Glen Ross popularized this sales slogan, "Always be Closing – ABC." I modified it for business owners into "Always be Selling."
To me, this means when I meet new people, I tell them about my products and give them my business card. No hard sell just information and a smile. It is funny how many times those casual encounters have led to new orders and profitable connections.  
[ctt title="Do you regularly track business metrics? You should!" tweet="Do you regularly track business metrics? You should! MORE: https://ctt.ec/S2076+ | @DAllisonLee #smallbusiness #entrepreneur" coverup="S2076″]
5. Know Your Numbers
Ask billionaire business owners and most will tell you their secret to success is keeping an eye on their numbers. They mean having up to the minute knowledge of key metrics for your business type.
Every type of business is different, manufacturers watch inventory turnover, retailers track average unit sale, and e-commerce sites measure click-through rates. Know what your key business indicator numbers are and watch them daily. 

6. Get Organized
A business owner's time is limited and precious. The best way to maximize its value is to become and stay organized so you can be more productive. Every minute you spend looking for things or information is wasted time that could be spent building your business instead.
One of my favorite productivity tools is Evernote (referral link). From my phone, iPad, or desktop computer, I can save information and easily retrieve it at any time. Recently I donated my file cabinets to a local school because I had so few papers to file thanks to Evernote.
7. Expand and Innovate Constantly
This is the best tip on the list.  I sold my first business for over a million dollars due to building in innovation and expansion. My business was built quickly and strongly because I was always creating new products, opening new markets, and expanding into new geographic regions. I was always devising new ways to use my products.
Thus, my company was also protected from the inevitable loss of customers, economic downturns, industry changes, and failed products that every business faces. When a customer asked me, "What's new?," I always had something to tell, and sell, them.
If you want to build a great business for today and tomorrow, take care of yourself, keep learning, be an active industry member, watch your numbers, get organized, and always be expanding and selling.