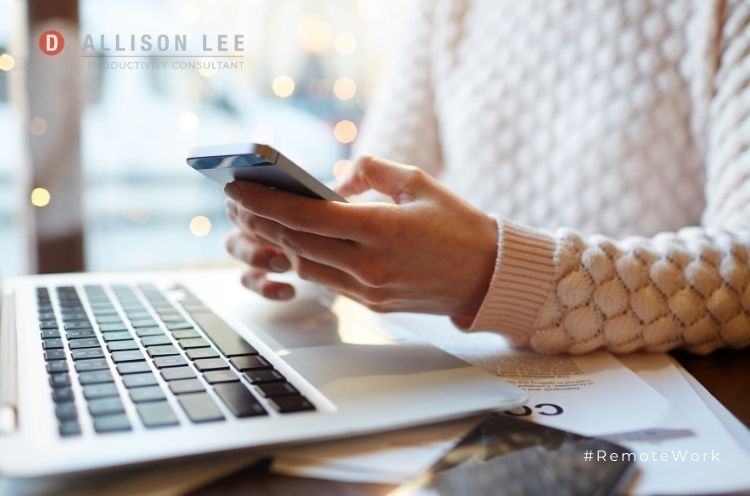 Remote Work: 6 Ways to Manage Stress While You Work From Home
We are not in normal times, and you can feel the stress emanating from most of the world. We are working remotely,  mentally frayed, trying to manage stress, feeling fatigued, and probably just plain annoyed. And, honestly, I feel every bit of it.
I am an immunocompromised, high-end extrovert who loves people but lives alone. I have been working from home since March 8. The weekend before I was back in my hometown for a family wedding, and suddenly, I found myself in my home office wearing yoga pants and a Zoom appropriate shirt and trying to figure out how I was going to do this for what I naively thought was just a couple of months.
You are not working from home; you are at your home during a crisis trying to work."
No more hallway therapy meetings, no more lunch breaks with colleagues, and no more cute outfits that make you feel, well, cute.
The phrase "unprecedented and challenging times" became worn out and annoying after two weeks of pandemic captivity. At least, I told myself I didn't have to manage virtual school, check on elderly parents (who I know would have been roaming multiple stores despite warnings), and deal with job losses and rent. I felt guilty about stressing out and being lonely.
I keep referring back to this viral tweet I saw back in late March:
"You are not working from home; you are at your home during a crisis trying to work."

I've heard this twice today. I think it's an important distinction worth emphasising.

— Neil Webb (@neilmwebb) March 31, 2020

We all are carrying our own loads, and it helps to talk about it. Here are a few things that I've learned to manage stress the past few months – mostly the hard way.
Remote Work: 6 Ways to Manage Stress
1. Take a break
Take a walk around the block, sit in your backyard, or make a cup of tea. It's not good to sit at your desk for hours on end. Set a timer to remind yourself to stretch your legs if you tend to work for very long periods of time.
2. Establish boundaries
When you end your workday, turn off email and walk away from work. Resist the urge to check your messages "just one last time" or else you might end working much later than you should. Remember, those boundaries defend us from overwork, increased stress, and burnout.
3. Reach out to your tribe
We all need each other more than we think. Set up a virtual lunch or a socially-distant visit. Think about reaching out to someone you haven't seen in a while.
Gratitude turns what we have into enough, and more. It turns denial into acceptance, chaos into order, confusion into clarity … it makes sense of our past, brings peace for today, and creates a vision for tomorrow." Melody Beattie
4. Practice gratitude
The gratitude thing is hard during a time of crisis. It's too easy to think about everything that's going wrong, but it's a nice challenge to figure out what's going well.
Put your thoughts in a journal or record audio notes every day. And on those hectic days when things seem insurmountable, look back at them.
5. Exercise
Adding movement to your day is another opportunity to take a break and will give your endorphins a boost. In fact, exercise is described as "meditation in motion" by the Mayo Clinic.
I reached out to a health coach who set me up with an exercise program to get me moving. I've now added virtual yoga to my regimen. I know. It's crazy.
6. Be kind to yourself
This is the most important thing to do. We're all trying to figure things out right now, and we are all doing the best we can.
Just remember we are not in normal times. It's weird. It's stressful. And it's definitely "unprecedented and challenging," but we've got this.