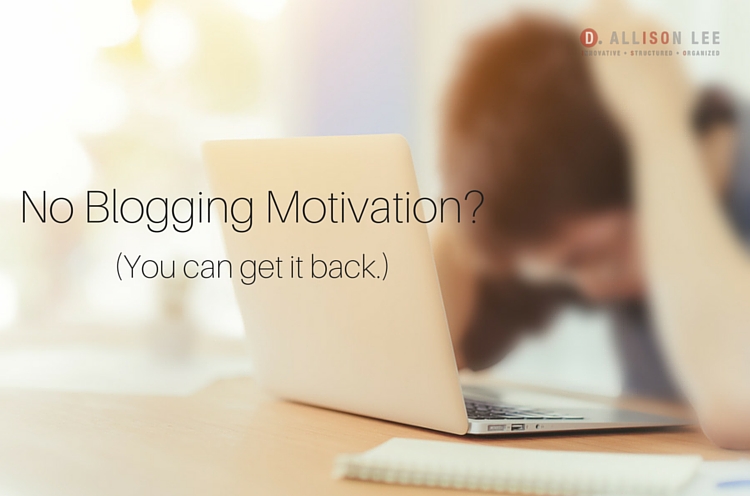 Blogging Motivation: 7 Things to Do When You Don't Feel Like Writing
Is your blogging motivation in the floor? Are you struggling to find a reason to write or topics to blog about? It's not unusual to feel uninspired or even unsure if anyone would even want to read what you have to say.
It happens to the best of us. And, fortunately, there are some specific actions you can take to get your blogging mojo back.

Blogging Motivation: 7 Ways to Get it Back
You might be confused and scratching your head about why you don't feel motivated to blog. You were probably super passionate at one point (maybe even last week), but now you sort of hate the thought of writing. That's okay. Don't give up.
Instead, check out these seven things you can do right now that can inspire you to write.
1. Write anyway
It's tough love time. Just because you don't feel like it, doesn't mean that you shouldn't just get over yourself and write!
Put the Pomodoro Technique to work: set your timer and write for 25 minutes. Grab your favorite beverage (non-alcoholic, of course), hunker down, and get those words out of your head.
Even an outline will do. Don't overthink it. Just write.
Write the first thing that comes to your mind. Even if it doesn't quite make sense in the moment. Just write!
Sometimes, starting (even when you don't feel like it) will help get your blogging juices flowing and that motivation you've been seeking will pop up and flow almost out of nowhere. It's a great feeling when that happens, so just start and see what you can produce in a 25-minute span.
Remember to turn off distractions, put your phone away, and stay away from social media. Just write.
2. Change your workspace
No, I don't mean that you should redesign your workspace or rearrange your furniture — though that's not a bad idea if you have time on your hands and the words just aren't flowing from your brain.
An easier option, though, may be to change your scenery by going to an alternate workspace.
Work from your favorite park bench
Go to the library
Find a co-working space
Sit in the middle of your lawn or in your bathtub (worth a short, right?)
3. Change your capture pattern
If you're stuck in a rut, it might be time to make other changes to help generate sparks of creativity. One thing you can change is how you create your posts.
For example, if you normally type your posts, write in a notebook instead. And, while you're at it, use your favorite pen.
You could also walk around (yes, walk or pace back and forth) with a voice recorder and capture your thoughts. You probably won't have to buy a recorder. Just use the native app on your smartphone.
If you really must type, consider using a distraction-free method of typing — no menus or buttons to click or pull you away from what you should be doing — writing.
Here are some apps that have a distraction-free feature:
You have nothing to lose. Why not switch things up a bit, especially if doing one (or more) of these steps might get your blogging motivation back.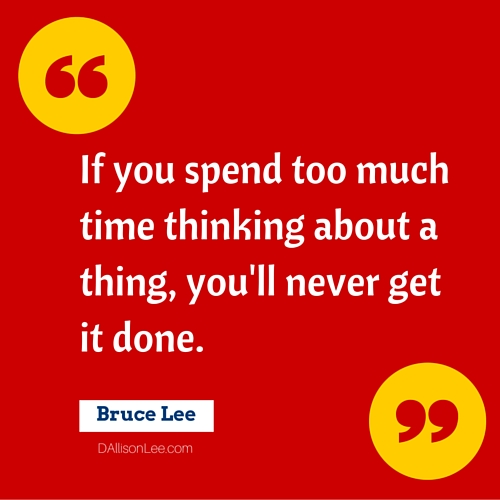 4. Take a break
A short break can help you forget your blogging troubles and put you in a writing frame of mind. There are any number of things you can do to break away from the frustration, reset your mind, and prepare yourself for a productive blogging session.
Give one of these a try:
Walk your dog
Talk to your pet or plants (don't knock it until you try it)
Take a nap
Read a book
Stretch for a few minutes
Play a video game (don't get sucked in!)
Pause and focus on your breathing
You know, it's also entirely possible that you're running on empty and that you really do need a break to hydrate and fuel up. So, grab a healthy snack and tall glass of water to help get your writing juices flowing.
5. Phone a friend or your blogging coach
Know someone who inspires you or just tells the best jokes? Call that person. Stat! They can help put you in a better mood so you can get out of the blogging doldrums. Or, let them ask you questions about your potential blogging topics.
When you have to tell someone else, you have to think it through and explain the process. This can help you figure things out and flesh out your thoughts. If you're talking to a blogging coach, there will be an added layer of accountability that can be very motivating.
You might also get fresh or interesting ideas from someone else's perspective to help you re-focus. You never know, calling a friend, blogging coach, or perhaps another blogger could help you produce your best piece of content.
… those who listened to music completed their tasks more quickly and came up with better ideas than those who didn't, because the music improved their mood."
(Source: NYTimes.com)
6. Listen to music
Studies have shown that listening to music and nature sounds can have a positive effect on your productivity and your mood. Some argue that you have to listen to specific music (e.g., songs without lyrics), but seriously, who doesn't feel inspired, energized, and happy after listening to some of their favorite jams?
So, grab your headphones and turn up the volume and get your body moving!
If your dance party for one doesn't do the trick, try listening to music or ambient sounds while you write. Remember, step #2 — change your workspace? If you decide to head out to a local cafe or eatery, the ambient noise can help you to be more focused and creative and get you out of that blogging slump.
Confession time: I have been known to listen to remixes of the same song (yep, the same, exact song) through an entire blogging session. Odd? Yep, but whatever works, right?
Btw, here's a clip (One With Nature) I found on SoundCloud that I've listened to a lot while I'm writing or working on client projects.
[soundcloud url="https://api.soundcloud.com/tracks/178936909″ params="auto_play=false&hide_related=false&show_comments=true&show_user=true&show_reposts=false&visual=true" width="100%" height="450″ iframe="true" /] Listen to music to get your blogging motivation back.
So, now your homework is to come up with a playlist that works for you. Check out these websites to find tunes and sounds that can help you be more productive when it's time to write:
7. Remember these blogging statistics
When all else fails, remember that blogging is a phenomenal platform for freelancers, small businesses, and even larger organizations to build trust with potential clients and to gain leads. This are great reasons (in addition to helping others) to get back in the swing of things, right?
Still not sure? Keep these blogging stats in mind the next time you don't feel like writing that post:
B2B marketers that use blogs receive 67% more leads than those that do not. [Hubspot]
Companies with active blogs generate 55 percent more site visits, 97 percent more links to their websites, and their pages get indexed a whopping 434 percent more often. [B2Community]
81% of U.S. online consumers trust information and advice from blogs [BlogHer]
Final Word
These are just a few things you can try to get your blogging motivation back. Just remember that these writing lulls don't always last very long. So, be persistent. Use different tactics until something clicks.
Focus on why you started blogging in the first place. Revisit your blogging strategy and goals to stay on track. And, bookmark this post when you find yourself in a slump!
Before you go, what are some of the odd or interesting things you've done that help you to write when you don't feel like it? Please share in the comments.