No More Wasting Time
Are you always busy and working endless hours but not seeing the results you want? Master the power of technology and reclaim your time with the RaPiD Productivity Audit!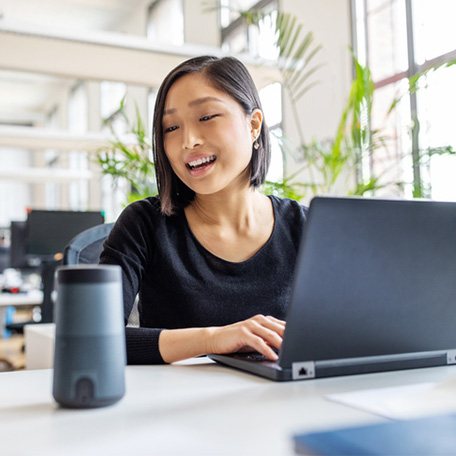 Need step-by-step help with implementing a customized productivity plan based on your audit results?
RaPiD Launch is the solution you need. 
Here's How It Works
Where attention goes, energy — and action — flows. It's time to kick away distractions so you can focus your time and energy on your most important priorities and positively impact your bottom line.
The RaPiD Productivity Audit is designed to help you:
Assess your daily habits and workflows
Find your bottlenecks and time-wasters
Identify opportunities for automation
Streamline all the technology you use to get things done
What You Get
Two 1-hour Zoom calls
Time tracking set up
RaPiD Report with audit results (PDF)
Tips for a successful audit (PDF)
Time Audit Checklist (PDF)
Daily Schedule (PDF)
To-Do List (PDF)
Notes sheet (PDF)
YOUR INVESTMENT: $997
I went from frustrated to flourishing!
At the start of a new research position with tremendous opportunity,  few deadlines and no formal structure, I was full of ideas, but needed a system to accomplish them. 
Deb helped me visualize and articulate my productivity goals. She began by learning how I work so she could recommend adjustments that were ambitious, but also achievable for me to maintain. Deb encouraged me to try several tools and apps that I've long had available, but was not taking full advantage of. In every session, I got practical tips on how to better organize my work products and procedures, and felt accountable to demonstrate progress since the session before. Since the end of our sessions, I am more in command of my portfolio and my possibilities. I can devote more time to the creative and innovative aspects of my research and writing.  Thanks, Deb!
Deb's combination of compassion and tactical strategies proved to be a game-changer in my productivity. She knows her stuff, but more importantly, she truly cares.
I had the absolute pleasure of engaging Deb as a spokesperson in The Phone Cleanse campaign for Xfinity Mobile. As a leading expert in digital productivity with a robust social media presence, she was undoubtedly the perfect fit for the brand's digital health awareness program. Her insights and expertise were invaluable to the framework and authenticity of the successful campaign. More notably, the experience working with Deb was incredibly seamless – she was responsive, professional, and flexible throughout the process and went above and beyond any obligations to ensure a successful campaign. I can also confidently say that she is one of the most hardworking and genuine individuals – Deb is truly dedicated to improving the well-being of others through her work. I would not hesitate at the opportunity to work with her again!
Deb gave an excellent, informative and fun workshop on Apps for Small Businesses to our Philadelphia Chapter. Those who are tech novices and those who are pretty tech savvy themselves all had something to learn. We can tell she did her homework on the rapidly changing apps that she was recommending, and she geared the presentation to our needs. Deb Lee's knowledge of the subject matter and her delivery style make her a highly qualified teacher for anyone who wants to use technology to gain efficiency in their business. Before the day was over, our members were asking, "When can we have her back?"
Deb Lee is a technology guru!  I recently heard her presentation on productivity apps for small businesses, and although I pride myself on being a very productive person, I learned so many new things! Deb's kind personality and obvious knowledge of all things tech made the presentation so enjoyable. I have attended various presentations in the past and I can honestly say that Deb's was by far the most content rich and easy to listen to one that I have ever attended. I know that I have just discovered the tip of the iceberg in terms of what D. Allison Lee has to offer, and I'm excited to learn more from her in the near future!
Deb Lee recently presented at a brunch for a DC-area women's networking group that I co-founded. Our group,The Grapevine, includes women from a variety of organizations in the antitrust and consumer protection fields, including government enforcers, attorneys in private practice, economists, and women in academia. Deb developed a program on time-management issues that appealed across this broad spectrum of attendees. Her presentation was polished, professional, and engaging. Since this presentation, several attendees have contacted me to compliment our group, crediting Deb's presentation to the success of the overall event.
Thoroughly enjoyed your presentation on business blogging. I knew I had a lot to learn (don't know what you don't know, right?) and your talk was just what I needed. Not only are you engaging and interesting, but you provided so much relevant information without crossing the line to being overwhelming. Given the topic, that's quite a feat! With a wide range of expertise in the room, you found a way to speak directly to each of us …in language we could all understand.
Before beginning our work together, I wasn't sure what to expect. I was hopeful that you could help, but unsure how you would be able to. Now that we've completed our tenure, I am happy and grateful for the skills I learned from you. My advice to anyone who is considering working with you is very simple: Start immediately. Do not delay.
I have had a website for a couple of years, and recently switched to WordPress. Deb took the time to really help me understand some of the processes and applications that make managing my website more efficient.
She is a pleasure to talk with, and given the technology we have today, we were able to work in real time on my website to accomplish tasks. I strongly recommend her to anyone.
It was indeed my good fortune to come across Deb Lee a couple of years ago. Our weekly coaching calls have helped me focus and deliver on a regular basis. Her most helpful piece of advice: "Even a small step will keep the energy moving forward" – and so it has proved to be. Her gentle yet firm support has been invaluable in progressing my various ventures. We take a holistic approach in that every component has an effect on life (surroundings, moods, events, circumstances) and you cannot dissociate how you feel from what you do. So, thank you, Debbie, onward and forward. Let's keep enjoying this great journey of life.