Welcome to our regular "Transformers" feature (click link and scroll down to see them all).  A transformer is a thing that started out as one thing, has been rehabbed, and now functions as another thing.  A transformer can also be a thing that is really another thing all at the same time. Check out our latest find… (Yep, I'm still on that mini-sabbatical.)
Actually, this month's transformer turns into a spoon AND a glass AND a candle holder. How's that for triple duty?
The Pure-Bottle by Lucirmás is made from a recycled wine bottle that's cut in two places giving it the ability to be three things all at once. The company, located in Barcelona, Spain, focuses on creating "sustainable glass products which tell a story." Each piece is original and simple, yet functional, in design.
This 100% recycled bottle also comes in three different colors: brown, beige, and blue. Can you picture the Pure-Bottle on your dining or cafe table? Seems like it might be perfect for the beach or on a picnic. What do you think?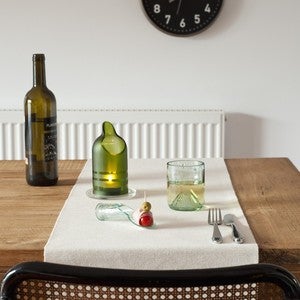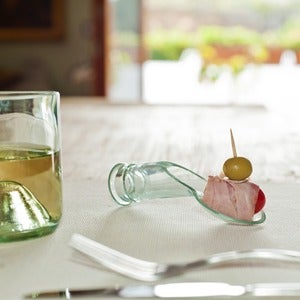 Did you know that wine bottles can be made into many different things? Here's a look at their Prosecco votive holder called Nino.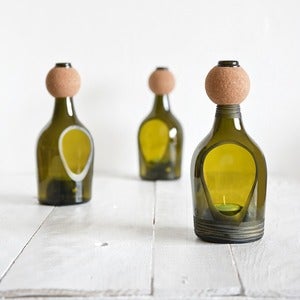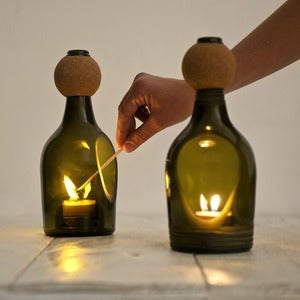 Toothpick and votive holders…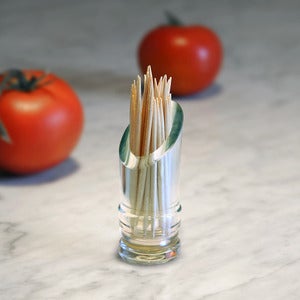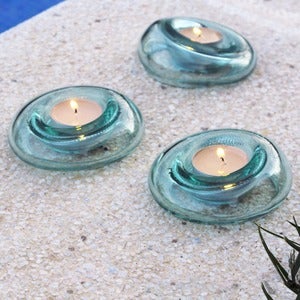 Serving trays and salt and pepper shakers…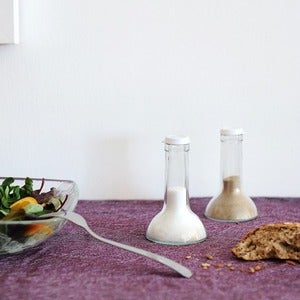 …and, my personal favorite, coat hooks and note holder. Genius! Click here to see the new mirrored version.
Curious about how they're made? Check out this video…
Lucirmás Sustainable Glass Design from Lucirmás on Vimeo.
Sources:
Check Out These Other Transformers